Back to the blog
15 Reasons why you should migrate to Adobe Experience Manager - The next-Gen Content Management System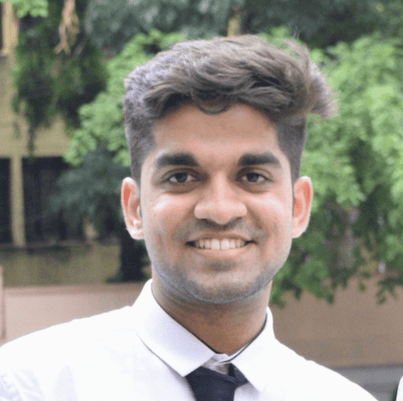 Technology | March 08, 2021
In today's digital age, content is regarded as king, i.e., better the content, better the audience retention by an enterprise/organisation. There is a need for constantly churning quality content so that it is readily accepted by the masses and remains relevant. Because of the dynamic nature of the social media world, content developers and marketers have to constantly look for company assets and channels to make sure they never miss out on an opportunity to reach out to the target audience.
This need for the constant evolution of content has necessitated a Content Management System (CMS) that is quick to use and easier to execute. This is where solutions like Adobe Experience Manager (AEM) come into play. AEM is a comprehensive content management solution that helps organizations manage content for building websites, applications, paperless forms, and communities. This integrated CMS is known to be the one-stop solution for every need of a content developer or marketer. While it may seem like another CMS platform, here are 15 reasons why it actually is the only platform that eases the workflow in the content marketing world
Simple to understand dashboard: The central tenet of every platform is it's dashboard. In AEM, all aspects of a project are clubbed together and represented under a single tile to allow easy access to all aspects of a project within one click.
Centralized Digital Asset Manager: With a constantly changing environment, designers and marketers need constant access to all the digital assets of a company. With AEM, you also automatically get to create website adaptations of every digital asset uploaded onto the system.
Intuitive navigation: Because of its simple design and quick navigation bars, AEM can be easily handled even by non-technical staff members. This implies lower manpower costs by avoiding technical expertise.
Streamlined forms and documents: The 'Forms' feature on Adobe Experience Manager allows marketers to streamline form designs and create paperless solutions that capture key customer information.
Easy site monitoring: AEM also houses a 'Site' module to help marketers and designers easily manage multiple websites simultaneously and in the same place.
Quick community outreach: Adobe Experience Manager is also great in setting up user groups and social forums to allow easy set up of a community. This means creating a group where customers can discuss and learn about products and features and also engage with the brand directly.
Easy content editing: With this platform, a content page is divided into blocks that can be edited separately and can be moved around without disturbing the formatting of the different content boxes.
Personalization: Because of the integrated software, this CMS also helps capture audience data such as demographics, website search history, and other details about the visitor. This allows the system to personalize notifications and give a more customized experience to the customer.
Integration with Adobe Marketing Cloud: Another great advantage of using this software for content management is its easy integration with Adobe Marketing Cloud. This means that content developers can easily use tools like Adobe Analytics, Adobe Campaign, and Adobe Target to increase the overall content performance and monitor this performance in real-time.
Visual search: Powered by Adobe Sensei, AEM has a unique visual search feature that helps you search similar assets in the digital asset manager.
Headless content management system: AEM has the unique feature of being a headless CMS. This allows newer devices such as Google Home and Amazon Alexa to be easily supported and tracked beyond the generic touchpoints of desktop or mobile browser.
Single Page Application(SPA): This platform allows for the creation of a single page application or SPA that helps in giving a more responsive and fluid user interface with fewer page loads and processing being done within the browser itself.
Robust User and role management: It provides full security to the users and their role.
Workflow management: Streamline and manage all the steps in the workflow where the content resides.
Cloud hosting through AEM as cloud service: AEM as a cloud service is updated regularly without any downtime. It helps in providing seamless experience to the user. It also helps to deliver content efficiently and quickly.
Overall Adobe Experience Manager is a multipurpose tool that acts as a destination for all web and mobile content deployment. If you are looking for a tool that reduces content development and deployment time and helps in the effective development and management of websites and mobile applications Hashout can help you with that.
Related Articles:
Browse all categories