Back to the blog
Why consider using AEM over WordPress for Multi-Site Management?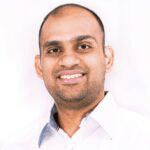 Technology | September 24, 2021
A centralized content management platform is a crucial element of many businesses' content strategies today. This is essentially based on the need for curating and managing content in multiple languages for various regions that the business caters to. Adobe Experience Manager
Multi-Site Manager (AEM MSM) is one such tool that has been of great use to many businesses today.
AEM MSM allows flexibility to companies to create and deploy separate sites for different countries or markets with the same site content or specific content in the regional language.
The real purpose of MSM is to manage multiple websites that share common content. it is mainly used for multi-region multi-lingual sites.
Thus AEM content management capabilities allow for better management of language copies across these websites.
Benefits of using MSM in Adobe Experience Manager
Synchronized updates: You can essentially host multiple sites using the same AEM instance. This means that every time you make content changes, it automatically updates on all sites instead of individually updating them. The centralized content database also makes it very easy to re-use common content or digital assets across all websites. This helps to maintain a common look and feel across all regions.
Truly localized sites: While the sites share resources, the live relationship can be disconnected. This means that from controls to content, everything can be curated separately for each of them and changes to the source website will not be automatically applied to other live copies. This is essential for multi-lingual websites since it means that these websites are not just translated but can be customized as per the culture and language of the location they are being used in.
Reduced hosting efforts: Since you are now one AEM instance to host multiple sites, it involves fewer efforts in hosting configuration. The server is already configured along with the deployment process, email delivery setup, and security plugins. As a network admin, you also have the access to a user management system that allows you to choose who accesses which website. A single sign-on can also be created for those users who need access to multiple sites.
Freedom to choose a structure: MSM gives you the flexibility to choose a structure for these multiple websites. One can use subdomains, subdirectories, or completely different top-level domains as well.
Challenges with WordPress Multisite
Complex management: While it's easy to set up multiple websites their management is equally complex. All themes, plugins, and accesses need to be individually managed for each site and usually require the super admin to approve every edit and new installation. There also may be an issue of plugins clashing across multiple sites. Additionally, not all plugins work on multisite. These plugins are designed for single sites and hence lead to conflicts.
Asynchornized updates Unlike AEM MSM, WordPress MSM requires the network admins to individually update each site with no option for live updates to all sites with a single update to the source.
Spillover of problems: Any issue that affects the network affects all the websites simultaneously. If one site goes down due to any reason, it pulls down all other websites with it. Similarly, if a website gets hacked the entire network gets hacked. Hence, investment in system security is essential with a multisite setup.
These downsides in basic functionality make WordPress Multisite a difficult tool to work with. Thus switching to AEM MSM from WordPress is a perfect investment today.
Contact us now to how AEM can how MSM in AEM can help your business.
Browse all categories