Back to the blog
Wondering where to start your Support Chatbot journey; Start here!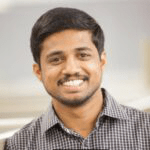 Technology | September 10, 2019
If you have been following my article on State of support chatbot , by now you have an understanding of the types of chatbot solutions available and how support issues influence your chatbot solution decisions.
The next biggest influencer of the solution decision is the type of product/service and audience your chatbot will support. The word product in this article refer to the product or service offered by your company.
Companies often have a portfolio of products/components/features that span across a variety of support audience like,
End user or the consumer
Administrator at customer location
Partner – Implementation and support
Internal Managed services
Internal Professional services…etc
At the onset of the project, it is important to define your target product and the audience you want to transition into chatbot and know the volume of support requests coming in from them. Having this defined will help identify right feature set, integrations and placement of the bot. An ideal starting point would be a simple product with significant volume that could be easily handled by a chatbot response. Refer to the previous article on Identify a chatbot solution ideal for your support customers for more information on this.
Below is a simple illustration of the relation between issue complexity, audience and product.
Following data points are almost 100% of the time available and with little effort one can add this dimension to your chatbot project plan,
Case details with Product, Issue type, Features/component..etc
Support cost per case by product
Page views support site by product
Product install base..etc
At the end of this analysis, the chatbot program owner should be able to identify the product and audience ideal for the launch and plan for consecutive milestones.
Browse all categories