Back to the blog
Cloud enterprise CMS - Benefits of moving to AEM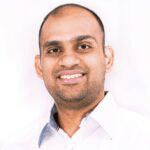 Technology | September 24, 2021
With the world moving to cloud services, a cloud-based enterprise Content Management System (CMS) is crucial to the smooth performance of daily content tasks and actions.
An Enterprise CMS essentially allows the team to manage the entire lifecycle of every piece of content through one shared dashboard. Adobe Experience Manager (AEM) is a modern, cloud-based platform that allows you to develop, personalize, and publish engaging experiences across channels. AEM is typically used to deploy Adobe Experience Cloud (AEC) content and assets and supports a variety of contexts such as websites, native applications, and mobile applications.
Before we deep dive into why you should prefer AEM over WordPress, Let's look at a few of the disadvantages of WordPress.
What does WordPress Lack?
WordPress is a popular CMS that has many features that help enterprises set up a CMS system. However, its lackings make it difficult to scale and less flexible for businesses that exist in super dynamic industries. Here are a few lackings:
Single-channel content distribution: WordPress does not allow enterprises to deploy content for multiple channels in one go. This means that if you have a website that requires curated content to go out on all types of devices without any issue, WordPress may not be the best choice.
Basic analytics: This platform only allows for basic user insights to be captured even with multiple plugins in place. Hence, it does not give you advanced insights into who is consuming your content and what their interaction is.
Limited access: WordPress requires multiple approvals to be given by network admins before a content piece is published. This implies a lack of automation when scaling and a long process of content development to publishing.
Low flexibility of integrations: Integrations or plugins on WordPress are generic and lack flexibility in case you want to create custom integrations. In the long run, this again implies low flexibility while scaling website operations.
How does AEM help?
AEM is essentially a cloud-based CMS platform that integrates all your digital assets in one place. This allows you to easily customize and deploy content across channels without friction between the multiple developments and deployment teams. AEM's modular architecture allows for easy custom development of digital assets. With AEM, you can easily build and launch new digital initiatives. You can build custom websites, intranet portals, extranets, and digital assets.
Here are a few features that make AEM preferable over WordPress:
Multi-channel content sharing: AEM allows you to easily develop and deploy content across multiple channels like web, mobile, apps, IoT, single-page applications, and in-venue screens seamlessly. This means that with one press, your content goes live across multiple platforms without additional efforts.
AI and ML-based CMS for better customer engagement: AEM uses the AI and ML capabilities of Adobe Sensei to help set up content platforms so that users can deliver customized experiences to each customer at a large scale. AEM allows for reusable content which essentially eliminates repetitive work and improves efficiency in scale.
Advanced consumer analytics: AEM's AI and ML capabilities help you understand the audience better. This can be used to create audience segments and hence deliver customized experiences to each consumer.
Advanced content editing options: AEM allows for multiple modes that can be accessed by content developers as per the need of the business. Content teams can easily use integrations to create content for A/B testing and personalization as per location, age, or other visitor demographics.
Build Once, Deploy Everywhere: The best thing about it is that you will be able to build, manage, and deploy your digital assets, regardless of your CMS's integrations or your teams. You can also leverage the strength of the AEM ecosystem and community to make your life as a developer or business leader easier.
Overall AEM allows you to enhance your content deployment, while also allowing for automation when scaling the business. It can be easily customized as per the need, size, and type of business. These key features make it a preferred cloud-based CMS for enterprises.
We think you are ready to offer an incredible digital experience to your customers and partners. Contact us for a detailed pricing workshop now!
Browse all categories