Back to the blog
Magento Vs Shopify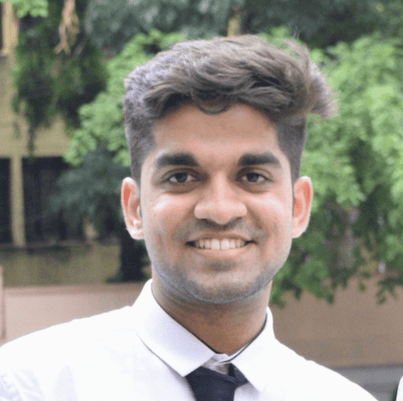 Technology | April 08, 2022
The importance of choosing the right ecommerce platform for your business is of paramount importance. The right software solutions can help you save time, increase sales opportunities and create a competitive advantage in the marketplace. When choosing an ecommerce solution, it's important to put things into perspective.
Ecommerce takes competition to a whole new level. A platform is crucial for driving your company's ecommerce initiatives, whether it's powerful shopping carts, targeted marketing campaigns or developing a scalable supply chain. An integrated solution delivers a seamless online and omni-channel customer experience whilst offering multi vendor management and promoting efficiency through analytics. It has the ability to create tailored site experiences that generate growth opportunities.
These are the 5 things you should consider before going for a digital commerce platform for your business:
1. Experience-driven commerce
In today's marketplace, consumers want to experience immersive and engaging shopping environments. Hence, your platform solution must be flexible enough to continually offer innovative brand interactions
Magento
IT-free features like a drag-and-drop Page builder
A vast range of native extensions with over 3,600 options available via Adobe Commerce, Marketplace to manage payments, tax, shipping, and more.
Integrations with third-party digital tools, like marketing automation systems, CRMs, and ERPs
Shopify
Rigid, standardized web templates that limit innovation
Less extensive integrations and extensibilty with third-party solutions
Checkout process can't be modified
2. Plan for future growth
Magento
Magento doesn't impose any limits on the features and functionality and is designed for endless customization
Compatible with thousands of third-party solutions.
Centrally managed stores that enable rapid expansion whether your business focus is B2B, B2C, or both.
Multi-language, multi-site, and multibrand support and Cross-border expansion with full out-of-the-box localization
Shopify
Many merchants quickly outgrow Shopify basic plans
Many features including order management,complex product catalogs, and subsite functionality, aren't supported by Shopify
3. Delivering and managing your commerce experience
Magento
Merchants can deploy several multilingual sites all centrally managed under a single instance and accompanying license.
High-quality extensions and optimizations tailored to specific business goals
High flexibility and Powerful features like Magento Business Intelligence
Shopify
Each instance should be managed separately.
Fewer readily-available commerce solutions.
Limits its ability to service merchants with large, complex product sets or unique selling requirements (such as configurable goods).
4. Performance considerations
Merchants need a scalable e-commerce solution that offers reliability and resilience at both the local and global levels.
Magento
Powers more than 315,000 sites globally including healthcare, beauty, home, fashion and apparel, electronics, sports, media, and more.
Site deployment becomes much more easier as Magento runs on Amazon web services ensuring 99.99 percent operational uptime and scalability.
Tailor your shopping experience according to your business goals
Shopify
Shopify powers 10 of the internet retailer Top 500 companies.
Shopify has very basic reporting tools which provides limited data analysis and insights
5.Getting the right assistance
It is important to have the right talent readily available to offer assistance.
Magento
Magento is supported by the resources of more than 260,000 developers worldwide.
Available to assist merchants to create compelling and differentiated digital commerce experiences.
A global community of solution partners,technology partners, and community insiders is available to address a wide variety of use cases and offer expertise.
Shopify
Limited resources/developers equipped to help on projects and implement sites.
Shopify has a smaller partner community with less experience to help a wide variety of merchants
Conclusion
It's important to choose the right ecommerce platform for your business. Specifically, a cloud-based one which delivers memorable customer experiences because your customers are how you succeed in your business! Make sure you consider all aspects of a platform before picking one.
Magento is the world's leading digital commerce platform which caters to every type of customer. It's the building block for business growth.
Browse all categories