Back to the blog
Virtual Trade Show booth - The perfect exhibit for your Business Growth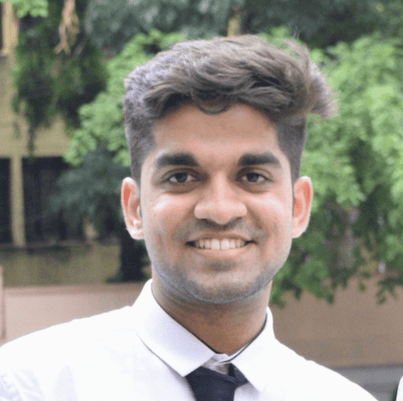 Technology | March 30, 2021
Trade shows are the industry norms to attract new corporate customers. However, with the pandemic hitting in, footfalls at all physical shows have fallen drastically. This is majorly due to safety concerns. Also, the number of physical trade shows has also gone down due to stringent government regulations, and hence the number of networking and sales opportunities has gone down as well. However, one technological tool has saved the day for all companies. Virtual trade shows.
"With Hashout Tech you get a trusted partner who has your back."
"They worked so hard to bring our exhibition to life and I can't say enough good things about them."
"The results are fabulous"

~ Largest Implant Manufacturer in the US
Virtual Trade Show is an online 3D environment resembling a physical show coupled with the power of being accessed from anywhere. These shows allow people to connect over chat and buy products online directly from the exhibitors at the show.
And most importantly Virtual Trade Show recreates the experience of a live event.
Features of Virtual Trade Show
While seemingly different, the features of a virtual trade show are better to monitor and easy to capitalize on.
Custom 3D designs: A customer always remembers the first time they interact with a brand. Because of the high level of customization and detail of virtual trade show booths, customers are easily able to learn more and remember about your brand in one go.
Live chat: It's easier to engage customers with live chats that eliminate long queues on booths while also giving each visitor personalized attention.
On-the-spot sales with e-commerce integration: Virtual booths can easily be integrated with e-commerce platforms to allow consumers to immediately purchase items from the booths that they visit.
Live Updates: Just like any event, updating the audience with live updates can be done through the central announcement arenas in a virtual trade show setup.
Detailed reports: In 2021, no online initiative goes by without real-time data. Virtual trade booths allow you to monitor visitor and sale data in real-time constantly.
Advantages of Virtual Trade Show over traditional face to face marketing events.
Low cost: Both event hosts and exhibitors spend fewer resources on setting up kiosks, traveling to events, and other marketing expenses by switching to online trade shows. This means more retained in the pockets of both these parties.
More attendees: Since virtual trade shows don't require travel or lodging, more people are able to join in from the comfort of their laptops or smartphones. Organizers and exhibitors alike can pack in and cater to hundreds of people simultaneously without having to worry about space constraints.
Detailed consumer data: Physical conferences only give you standard attendance reports. At virtual trade shows, you can get detailed reports and analytics about attendees in terms of who they chatted with, what they did at the show, which products they explored, etc. This data allows exhibitors to better track their audience and their interactions.
Increase in footfalls : Attract attendees from all over the globe at their comfort.
Generate quality leads : Increase in ROI through qualitative input of the participants and increase in audience retention.
Resource Centre : Upload Case studies, whitepapers etc to enhance the user experience
Event customisation at ease : Planning and customisation of the event can be done at ease depending upon the requirement of the participants.
"Augmented personal experience like the ones Hashout have developed will continue to be a valuable way to reach customers. Hashout has the technical expertise and delivery maturity to build the complex platform necessary to create the 'feel' of a live event"

~ Tradeshow Event Manager, USA
How can Hashout help with 3X conversion on your digital marketing campaigns with Virtual Product Exhibits?
Eye-catching 3D booth for all browsers: Irrespective of the browser or phone we help you set up a 3D booth accessible to all.
Seamless landing page for high conversions: A landing page is crucial to leave a lasting impression on the visitors. We help design a landing page that helps you convert audiences better.
Intuitive Navigation: We make sure your visitors get a seamless experience through intuitive product catalogs, contact a Sales representative options, view webinars, and register for workshops options.
Virtual Shopping Bag: To give clients the chance to purchase on the spot, a virtual shopping cart is added to your booth and shows for better business.
Virtual Educational Sessions: Helps attendees upgrade their skills and learn from the masters while also helping you create an audience for your technical skills.
Visitor Analytics: Better data analysis and tracking to target the right audience.
Sales and lead generation are an integral part of any trade show booth offering companies.
Virtual Tradeshow can help you recreate the experience of attending a tradeshow, while achieving all the marketing KPIs of in-person events.
"With Hashout you get development skills, a perfect track record, and agility to deliver a digital transformation that your customers and prospects would love."
Browse all categories