Back to the blog
Why is Adobe Experience Manager the ideal CMS to power an enterprise Digital Experience?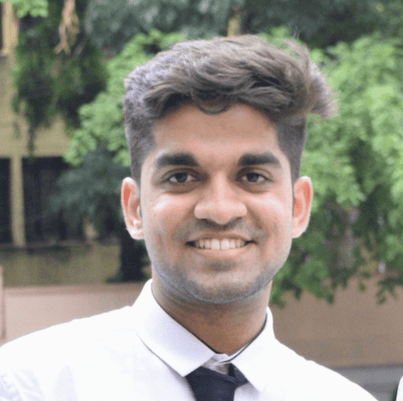 Technology | March 12, 2021
Today, a company's online presence is the key driver of its business. Right from customer acquisition to new product/ service announcement, the online world dominates the working of every business process.
Adobe Experience Manager (AEM) is a content management system with all the tools necessary for you to create websites, mobile applications, and online communities without using multiple platforms.
Known to be one of the leading Enterprise CMS platforms, AEM enables quick digital asset management, development of social engagement, and community groups, and development of visual content while centralizing your content workstreams.
Why choose AEM as your content management system?
AEM is probably one of the top platforms around the globe that helps you build and manage dynamic websites, mobile applications, create omnichannel experience and online communities from one single platform. AEM houses five modules viz. Sites, Assets, Mobile, Forms, and Community all under one roof to allow enterprises to manage their digital presence seamlessly. This multifaceted development platform hence allows you to constantly monitor and grow your online presence.
This also means that you can now send a standardized digital experience from different devices such as desktops to mobile phones to on-location screens. The creation of a standardized and constantly engaging experience means a quick growth in online presence and subsequently high sales.
Which other CMS platform would allow you to achieve this ultimate goal so easily?
Related Article: How to Upgrade Adobe Experience Manager to Version 6.5?
How AEM creates the best digital experience?
Because of AEM's integrated platform that allows for multiple actions to be taken across platforms in one go, creating a great digital experience for potential and existing customers is very easy. There are 3 main ways AEM help you create a great digital experience for your audiences:
Personalization: Since every visitor has a unique set of expectations and needs, filtering the content depending on the visitor profile is needed. AEM helps you in doing so without much hassle. It captures data about a user's location, relation to current products, search and usage history, and much more to help companies customize their approach in every geography.
Creating cross channel experience - Design, connect, deliver, and manage experiences across various customer touch points (e.g., website, mobile app, social media, etc.)
Content Velocity - Create, manage, deliver and optimize content and workflows from a centralised searchable platform. It also helps in providing relevant and fresh experience whilst capitalizing on conversion opportunities.
Related Article: 15 Reasons why you should migrate to Adobe Experience Manager
Benefits of using AEM
Apart from the standardization of content streams and a centrally managed asset database, AEM has the following advantages that make it the best fit for a company looking to elevate its online experience:
AEM has flexible and extensible architecture enabling developers to easily create custom components as per Marketers needs. This reduces website and mobile application development and deployment time and costs. This also reduces the need for custom codes and hence reduces the burden on a developer.
AEM integrates well with Adobe Marketing Cloud and hence allows for seamless integration across apps like Adobe Analytics. This helps you easily monitor various aspects of your online brand presence and upgrade your campaigns accordingly.
Scalability is key to the success of any tool in current times. AEM provides a system that is easy to scale up and work with a large number of sites. It provides a multi-device and multi-platform experience that helps teams that work across borders.
AEM promotes visual content. It hence automatically creates various visual renditions of any asset uploaded to help you find the best way to catch the eye of a potential customer.
Customization of choices is key in reaching out to larger audiences. The headless CMS capabilities of AEM help you unify content across diverse origins and hence facilitates the delivery of content to mobile, kiosks, PIM systems, IoT, and many other endpoints. This also helps you optimize content that meets the user wherever they are and hence builds a diverse audience base for your company.
Integrated Digital Asset Management (DAM): The Adobe Experience Manager's built-in DAM creates a centralized content database that stores and organizes all digital assets of a company in one place. This helps teams in different departments and locations access company files easily and hence deliver a unified experience across all platforms.
Streamlines community outreach and forms: The AEM 'Forms' module allows companies to create paperless forms that capture crucial consumer information and get processed automatically. Additionally, the system provides enhanced consumer experiences by automatically placing these forms on essential pages where they can be found easily. The AEM platform further streamlines building online communities through the 'Community' tool. This allows consumers to share knowledge and stories in an easily engaging environment. This ease of capturing of data and listening to consumer stories makes sure that a company can create a familiar and customized experience for every consumer on the web.
Related Article:How Adobe Experience Manager can revolutionize your customer experience
How can Hashout help you with AEM?
We at Hashout have a multifunctional team adept at building a company's presence across channels. We implement cross channel programs and softwares that help set you up for success. This infrastructure allows us to stitch consumer data from various platforms for you to create a personalised experience both online and offline. Get in touch with us today to make sure you never miss a chance to build your online audience.
Related Articles:
Browse all categories